FULL PROPERTY INSPECTION SERVICES
If you are buying or selling a home then you need to be informed about the condition of the property.
During the house inspection, we will evaluate and consider the following:
  Foundations
  Borer Detection
  Roof space and Structure
  Exterior Joinery
  Roof Cladding
  Insulation
  Hot Water System
  Site items (retaining walls, etc)
  Impending Maintenance
  Workmanship
  Moisture / Leak Detection
  Underhouse and Sub-Floor Structure
  Flooring
  Wall Cladding
  Spouting and Downpipes
  Plumbing and Drainage (general)
  Decks
  Driveway
  Pests
  Accessory Units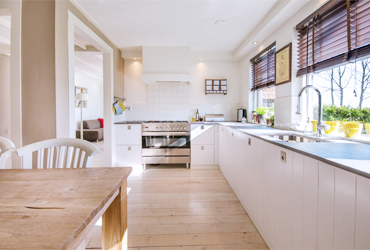 OUR HOME INSPECTION REPORTS
The Property Inspection Report Is A Vital Piece Of Information.
Ryan brings a wealth of experience and expertise to the table, enabling him to offer invaluable advice through specialized reports.
These home inspection reports are meticulously crafted to empower you with the confidence and clarity needed to make critical property decisions. Within our reports, we comprehensively address all areas that were inaccessible or not covered during the inspection, and we provide an extensive list of identified issues. To further aid your understanding, we also include photographs that spotlight the identified defects and major areas of concern.
With Ryan's guidance and our detailed home inspection reports, you can approach property-related choices with assurance and a keen understanding of the crucial details.
WHY DEPENDABLE HOME INSPECTION?
There are reasons why we are the best choice for Auckland Home Owners.

Decades of
Industry Expertise
With 25+ years' of experience, Dependable offers proven excellence. Ryan, our trained property inspector, ensures comprehensive assessments with deep insights into property aspects, maintenance needs, and workmanship standards.

Focused on
Your Experience
At Dependable, our commitment goes beyond the inspection process. We prioritize seamless communication with you at every stage, ensuring you're informed from pre-sale inspection initiation to the comprehensive report delivery. Your satisfaction is our ultimate goal.

Comprehensive and
Detailed Reports
Our dedication to professionalism shines through in the detailed reports we provide. After a professional home inspection, we will send you with a comprehensive analysis of your property's condition in an easy-to-understand format, enabling you to make informed decisions confidently.
Meticulous
Attention to Detail
Our thorough inspection approach guarantees scrutiny of even the smallest detail. This diligence enables us to uncover defects that could escape notice from other inspectors, offering you a comprehensive evaluation of the property's state.
PEACE OF MIND GUARANTEE
Buy, build, invest and sell with confidence.
We are a company that was launched in order to provide standard building inspections and reports for Auckland homeowners. It does not matter whether you are buying or selling; we are able to provide a properly arranged comprehensive report about the entire property.
It will interest you to know that we offer value to home developers and homeowners because we want your investment to be protected. Hence, our inspector spends quality time, meticulously inspecting every part of the property, in order to provide you with a well-prepared report that you can understand easily.
At Dependable House Inspections, we pride ourselves in the satisfaction of our esteemed clients, our professionalism, and our industry. Do not hesitate to reach out to us today, and we are certain we will surpass your expectations.
Ryan Meynell
Managing Director of Dependable House Inspections.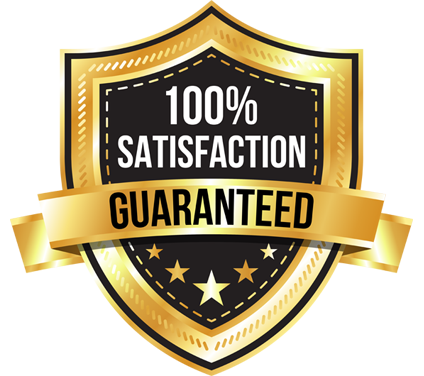 CLIENT REVIEW
What do our clients think about us? Let's find out!
Munjal Bhavsar
2022-10-15
Great inspection report. Quick communication. Fast, friendly and easy to deal with.
Great communication and turnaround time on pre purchase inspection. Thorough review with detailed report to assist in purchasing decisions. Highly reccomended
Laurraine Kelsey
2022-07-13
In the last couple of months I have rang Ryan to get a house inspection done on 3 properties. Communication was easy. His reports covered things I hadn't thought of. He was happy to discuss onsite the issues he had found and the emailed reports were easy to understand. If you're looking for a reliable house inspector I would recommend Ryan.
Excellent service from Ryan. He organised the inspection with the agent and got the report back the same day. Would definitely use again and recommend.
Judith Righton
2022-07-03
I rang Ryan to get a House inspection done on a property I am buying. Contact was so easy. Ryan when to the property a few day later. His report was outstanding. He covered things I hadn't thought of. Very reasonable fee. I would recommend Ryan to everyone.
Melanie Colman
2022-07-01
Fantastic service! Great detailed and easy to read report with photos. Received building report that evening after inspection which helped us make an informed decision on our new house to buy.
Very good, very fast to reply and got the report out very quickly. Would use again in a heartbeat
Ryan was recommended to us as the go to guy for reliable inspections. We found him to be great all round. He was very easy to communicate with, his report was thorough and well put together and he was able to give some good advice on what to expect with some repairs that would likely need to be done immediately at the home we looking to buy. I would recommend Ryan to anyone looking to get an inspection done for sure!
Great and efficient service. Able to deal with short notice request without any unnecessary complaints.
BOOK AN INSPECTION TODAY
Get in touch with us today to get your report prepared. Don't be shy if you only just want a few questions answered. We are happy to help.
Alternatively, call us on 0800 337 373 for a quick response.