WHAT IS A MAINTENANCE REPORT?
And when do you need it?
It does not matter if you have just moved into a new home, or whether it is the family home where your kids were raised, having a property maintenance report is a good way to ensure that your property is properly looked after.
With the property maintenance report, you get a clear guide about some maintenance procedures and requirements, including the preventative measures needed, in order to avoid a situation where that minor maintenance becomes a major work that can cause inconveniences and attract costs.
With the report, it is easy for people to make reference in the future about what has been done to maintain the house, and what needs to be done. The report is usually detailed and contains detailed information about every room.
We are a certified member of 
WHY IS IT NECESSARY?
The importance of a property maintenance report is obvious.
  According to different statistics, when Kiwis neglect property maintenance, they spend millions of dollars every year on bigger maintenance projects. Most times, homeowners have no idea about the building's condition and have had to deal with ineffective quick-fix measures.
  It is the duty of building owners and managers to ensure that buildings are kept safe always, and also in conditions that are reasonable. According to recent law reviews, the building owner and manager can get sued if it is discovered that the building is neglected and unsafe. It is important to note that the cost of timely maintenance is nothing compared to the cost of major fixes and repairs.
  Often times, when we inspect homes, we see some with really beautiful décor and amazing exterior, and on further inspection, we discover that their foundations and floors are rotten and have nothing to write home about. In order to have such homes fixed, they would need a rebuild in place of a repair. Hence, there is an exponential increase in the cost, as what would have just been a minor repair would become a whole rebuild.
WHY INSPECT WITH US?
There are reasons why we are the best choice for Auckland Home Owners.

Our Aim
Our Focus
We hope to achieve delivering the best services at all times, and one way of doing this is to ensure that there is constant communication between you and us through every step of the process, from the start of the pre-sale inspection to the very end of the inspection, and in the end give you a comprehensive report.

Detailed
Report
We offer professional pre-sale inspections, and at the end of it, we ensure that you get a comprehensive analysis of the condition of your property that will be easy for you to understand.

Professional
Experts
Ryan is a trained property inspector who is vast in the knowledge of property inspections and reports. Hence, he will do a good job of inspecting and reporting every aspect of the property, including maintenance and workmanship requirements.
Attention
To Details
We are meticulous when delivering our services, and as such, we always pay attention to details, even to the tiniest detail. Our thorough inspection processes help us detect more defects that some other inspectors would overlook.
PEACE OF MIND GUARANTEE
Buy, build, invest and sell with confidence.
We are a company that was launched in order to provide standard building inspections and reports for Auckland homeowners. It does not matter whether you are buying or selling; we are able to provide a properly arranged comprehensive report about the entire property.
It will interest you to know that we offer value to home developers and homeowners because we want your investment to be protected. Hence, our inspector spends quality time, meticulously inspecting every part of the property, in order to provide you with a well-prepared report that you can understand easily.
At Dependable House Inspections, we pride ourselves in the satisfaction of our esteemed clients, our professionalism, and our industry. Do not hesitate to reach out to us today, and we are certain we will surpass your expectations.
Ryan Meynell
Managing Director of Dependable House Inspections.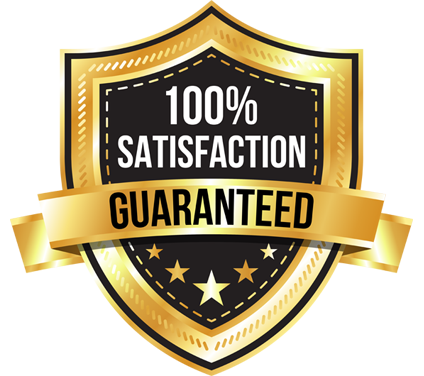 CLIENT REVIEW
What do our clients think about us? Let's find out!
Munjal Bhavsar
2022-10-15
Great inspection report. Quick communication. Fast, friendly and easy to deal with.
Great communication and turnaround time on pre purchase inspection. Thorough review with detailed report to assist in purchasing decisions. Highly reccomended
Laurraine Kelsey
2022-07-13
In the last couple of months I have rang Ryan to get a house inspection done on 3 properties. Communication was easy. His reports covered things I hadn't thought of. He was happy to discuss onsite the issues he had found and the emailed reports were easy to understand. If you're looking for a reliable house inspector I would recommend Ryan.
Excellent service from Ryan. He organised the inspection with the agent and got the report back the same day. Would definitely use again and recommend.
Judith Righton
2022-07-03
I rang Ryan to get a House inspection done on a property I am buying. Contact was so easy. Ryan when to the property a few day later. His report was outstanding. He covered things I hadn't thought of. Very reasonable fee. I would recommend Ryan to everyone.
Melanie Colman
2022-07-01
Fantastic service! Great detailed and easy to read report with photos. Received building report that evening after inspection which helped us make an informed decision on our new house to buy.
Very good, very fast to reply and got the report out very quickly. Would use again in a heartbeat
Ryan was recommended to us as the go to guy for reliable inspections. We found him to be great all round. He was very easy to communicate with, his report was thorough and well put together and he was able to give some good advice on what to expect with some repairs that would likely need to be done immediately at the home we looking to buy. I would recommend Ryan to anyone looking to get an inspection done for sure!
Great and efficient service. Able to deal with short notice request without any unnecessary complaints.
WHERE TO GO FROM HERE?
Simply fill in the form and we will be in touch shortly!
Contact us today to arrange your inspection with Ryan Meynell (Managing Director of Dependable House Inspection). Alternatively, call him on 0800 337 373 to get a quick response. Don't be shy if you just want to get a few questions answered. Ryan is happy to help.

Ryan has experience, is trade qualified and prides himself on providing an unbiased, independent property inspection with a high level of communication.

We provide different ranges of comprehensive reports and maintenance reports for your convenience. For our list of reports & pricing, please click here.